ISSS 2023 banner-2400x600
ISSS 2024 banner-2400x600_final
International Surgical Sleep Society Meetings
The ISSS holds international scientific meetings that enable surgeons from around the world to discuss advances in sleep surgery and to share their research findings. These meetings have provided the foundation for ongoing ISSS research initiatives that will help patients with snoring or obstructive sleep apnea and the surgeons who care for them.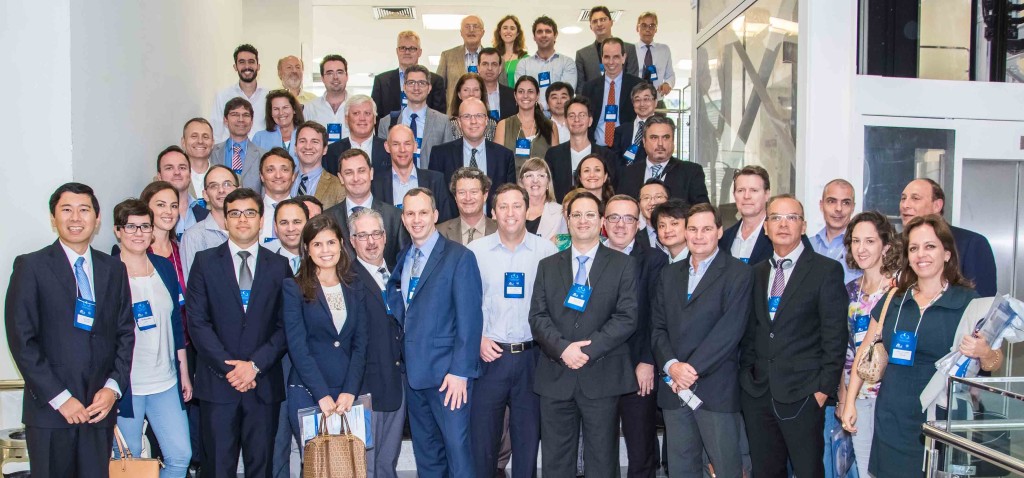 2023 Educational Update
Friday, September 29, 2023
Nashville, Tennessee

2024 Annual Meeting
January 24-26, 2024
Wollongong, Australia
2024 Australia Travel Visa
Please apply for a Tourist Visa for the ISSS 2023 Annual Meeting. A mobile device is required to download the app and apply for the Visa. If you have any questions, please email [email protected]. 
Make the Most of Your Stay in Nashville at #ISSS2023!
Know that old proverb about all work and no play? Well, it's true. Once you've registered for the ISSS 2023 Educational Update – #ISSS2023, you'll want to start making plans to explore the many must-see sights in vibrant and historic Nashville, Tennessee!
Insta-credibity
Music City will make your social media shine. The vibrant neon lights of Printers Alley are guaranteed to make your posts zing, and you'll capture images of a lifetime at Honky Tonk Highway. Bring Greek flair to your pages at Nashville's full-scale Parthenon replica, or create a unique background with the white walls and black images at the Heiroglitches Mural. The Bear Outing mural celebrates diversity and kindness, while the I Believe in Nashville murals are hugely popular photo ops. If you're a Dolly Parton fan (and who isn't?) you'll love Dolly at The Five Spot, and find your wings at the popular What Lifts You mural. And if you return home without a photo in front of the Grand Ole Opry were you even in Nashville??
A Shopping Meca
With myriad shopping options, Nashville is the ideal place for a splurge! Vintage-inspired clothing store Imogene + Willie specializes in unique textiles, and jewelry, while The Hip Zipper is an award-winning all-vintage clothing shop. For extra-posh boutiques and big-name stores visit The Gulch neighborhood. To satisfy your sweet tooth, head to Savannah's Candy Kitchen, where pralines and hand- stretched saltwater taffy are stars. Welcome Home is a gem of a home décor shop, while Gift Horse focuses on unique locally made goods. Philanthropic apparel company Project 615 offers cool Nashville apparel, pennants, and more, while Five Points Alley Shops offers goods and garments with uniquely Nashville flare. And no trip to Nashville is complete without a pair of boots from Boot Country, where you'll find more than 20,000 boots to choose from.
Libations Galore
Nashville's hop culture is thriving. Southern Grist Brewing pushes the boundaries of what it means to be a beer, while speakeasy-style taproom Bearded Iris Brewing has you covered with its smooth and buttery 'Moon Dust.' Boundary-pushing beers and delicious pizzas are the specialty of TailGate Brewery, while Hops & Crafts Taproom serves local brews and shareable pub fare. For artisanal cocktails in cool settings, visit Fox Bar & Cocktail Club, or New York City-based cocktail bars Mother's Ruin or Attaboy which is singularly credited with the entire modern craft-cocktail movement. Rice Vice is dedicated to the art of sake, while the cocktail list at Chopper riffs off Tiki classics in a Jetsons-meets-Polynesia aesthetic. If you're looking for a little grape to go with your grains, you're in luck. 360 Wine Bar Bistro has one of the Top 100 wine lists in the US, while City Winery serves an outstanding collection of wines with some of the best views of Downtown. Nashville also offers cold-pressed juices and shakes to support wellness, including gourmet blends at The Urban Juicer.
Foodie Central
Nashville is known for hot chicken and country-fried fare, but its steakhouse options are also a cut above. At Jeff Ruby's Steakhouse you can indulge in premium steaks, seafood, and sushi in the opulence of the Roaring Twenties, while Kayne Prime brings it all with a modern take. Though landlocked, Nashville also has a plethora of excellent seafood. Boston Commons leans into New England staples like lobster, clams, and scallops, while the chic Henrietta Red is renowned for its oysters, small plates, raw bar, and specialty cocktails. If sushi is how you roll (har har) swanky Pan-Asian Virago serves contemporary rolls and sashimi, while Blue Sushi Sake Grill is modern and clubby with sushi, Japanese tapas, and fancy drinks. Hot Chicken in Nashville is a must-try. Red's 615 Kitchen specializes in fiery and flavorful fowl and stellar sides like pimento mac and cheese. Hattie B's Hot Chicken is accessorized with great sides and traditional banana pudding. But for a variety of heat choices, check out Party Fowl and their hottest, the "Poultrygeist." Vegans (and those in between) will relish every morsel at Avo, but are advised to leave room for the dairy-free cheesecake. Super vegan-friendly Copper Branch serves breakfast, lunch, and dinner, and Sunflower Cafe offers gourmet veggie burgers, wraps, and bowls. And if no trip is complete without a taste of local BBQ, head to Peg Leg Porker, for dry ribs, BBQ nachos, and Kool-Aid pickles, or Shotgun Willie's BBQ for unforgettable brisket.
We look forward to welcoming you to Nashville!
2023 Educational Update Meeting Registration Fees
| | |
| --- | --- |
| ISSS- Full Members | $300.00 |
| ISSS- Trainee/Fellow Members | $50.00 |
| ISSS- Allied Practioner Members | $150.00 |
| | |
| --- | --- |
| Non-Member Physican | $500.00 |
| Non-Member Fellow | $100.00 |
| Non-Member Allied Practioner | $300.00 |